American War Memorial 2001

Show your support.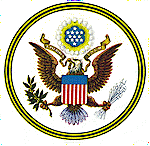 God Gave Them Wings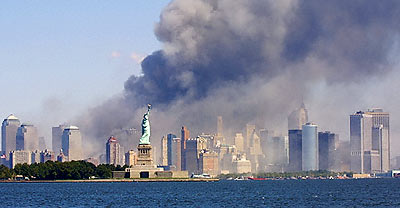 America! America! God shed his grace on thee And crown thy good with brotherhood From sea to shining sea!
---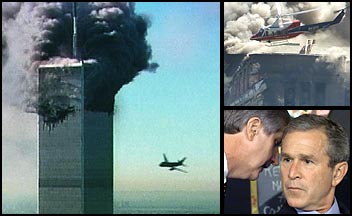 8:45 a.m.: American Airlines Flight 11, carrying 92 people from Boston to Los Angeles, crashes into north tower of World Trade Center.
9:05 a.m: United Airlines Flight 175, carrying 65 people from Boston to Los Angeles, crashes into south tower of World Trade Center.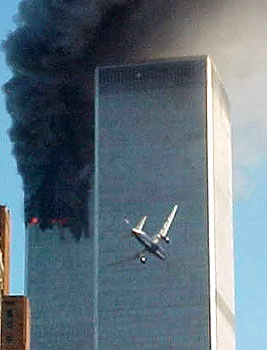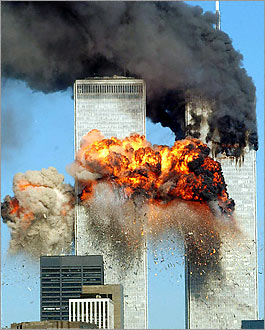 America stands tall. While God takes our patriots home, our resolve to Unity and Freedom only grows stronger. We will prevail in this injustice and return as an even stronger nation. "We The People," will not be tarnished by the terrorist's black light and will survive. God Bless "Our America."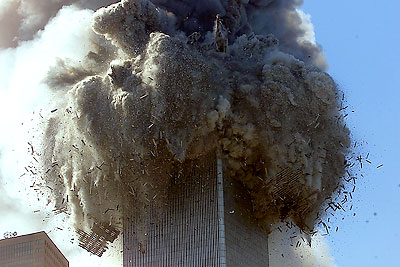 9:50 a.m.: 1 World Trade Center – the south tower – collapses.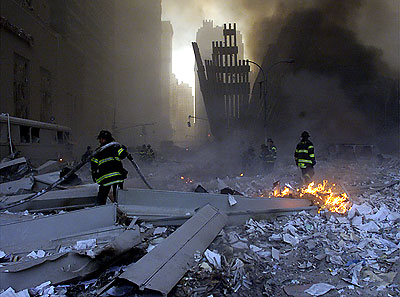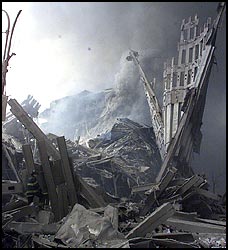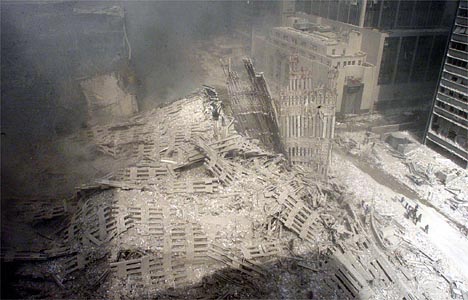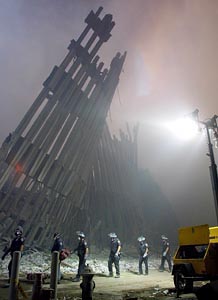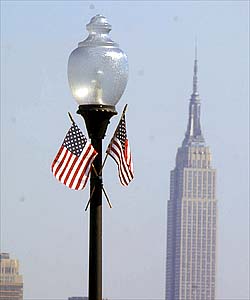 World Trade Center Towers are gone. Thousands have been murdered in the Worlds worst terrorist act. Our World, our innocence has changed forever. The President vows justice and declares war.
---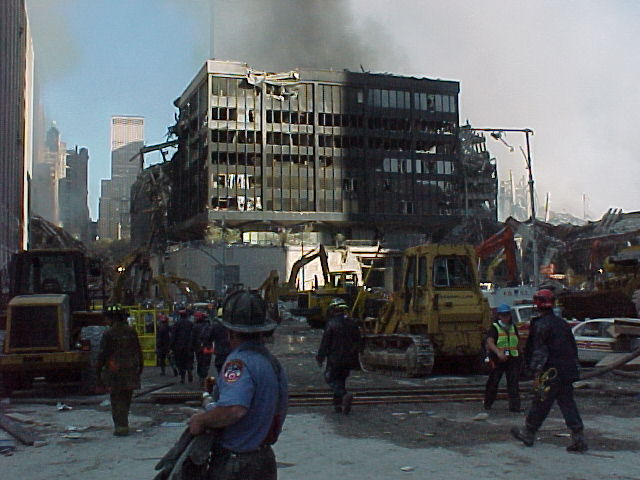 Department of Justice at base of Twin Towers.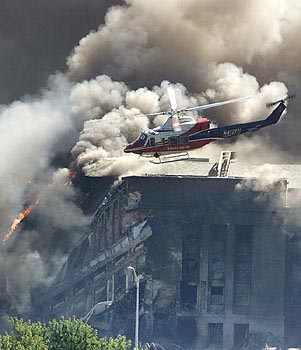 9:40 a.m.: American Airlines Flight 77, carrying 64 people from Washington to Los Angeles, crashes into the west side of the Pentagon.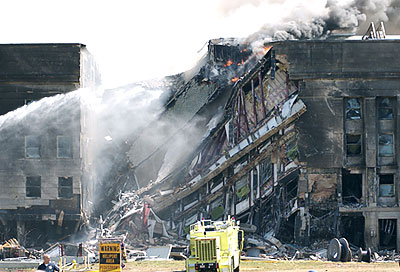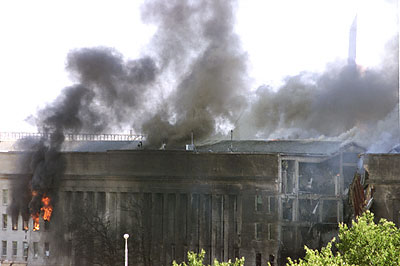 ---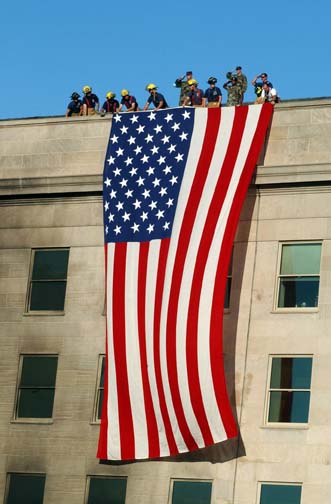 A MESSAGE FROM THE SECRETARY AND THE CHIEF OF STAFF OF THE ARMY:
ON THE MORNING OF 11 SEPTEMBER, OUR NATION SUSTAINED A HORRIFYING ATTACK AGAINST OUR PEOPLE, OUR PROPERTY, AND OUR SOVEREIGNTY. IN ITS ASSAULT ON OUR FREEDOM AND LIBERTY, THIS BRUTAL ACT OF WAR IS AN ATTACK AGAINST ALL WHO EMBRACE THE PRINCIPLES OF PEACE, FREEDOM, AND DEMOCRACY. IN NEW YORK, IN WASHINGTON, IN PENNSYLVANIA, THIS TERRORIST ATTACK ON HUMANITY HAS COST US THE DEAREST OF OUR FRIENDS AND COLLEAGUES, OUR LOVED ONES BOTH MILITARY AND CIVILIAN.
WE DO NOT YET KNOW THE FULL EXTENT OF OUR LOSSES, BUT WE KNOW ALREADY THE STRENGTH OF OUR RESOLVE - - THE DEDICATION OF THE THOUSANDS OF OUR MEN AND WOMEN WHO ARE WORKING TOGETHER TO DEAL WITH THIS CRISIS; THE UNFALTERING SENSE OF DUTY, OF HONOR, OF SACRIFICE OF THOSE COUNTLESS NUMBERS WHO - - IN MANY CASES - - HAVE RISKED THEIR OWN LIVES TO SAVE THE LIVES OF OTHERS.
ALONG WITH THE REST OF THE NATION AND OUR SISTER SERVICES, THE ARMY IS STILL CALLING THE ROLL, ACCOUNTING FOR THE MISSING, ASSESSING THE DAMAGE, AND MOVING RAPIDLY TO FULL OPERATIONAL CAPABILITY.
BUT LET US ASSURE YOU: ATTACKS OF THIS NATURE - - INDEED ANY ATTACK AGAINST OUR COUNTRY AND ITS PEOPLE WHEREVER THEY SERVE - - MAY STUN MOMENTARILY, BUT AS HISTORY SHOWS, THIS NATION WILL PREVAIL. IT WILL ABSORB THE BLOWS OF THE THREATENED AND PARANOID WHO FEAR OUR PRINCIPLES OF FREEDOM AND DEMOCRACY AND THE FUNDAMENTAL DIGNITY OF EACH MAN, WOMAN AND CHILD TO ENJOY PEACE AND THE RIGHT OF SELF-DETERMINATION. IT IS NOT THE U.S. THAT THREATENS THESE TERRORIST AGENTS; IT IS OUR WAY OF LIFE AND OUR CELEBRATION OF INDIVIDUAL HUMAN DIGNITY.
WE WILL EMERGE FROM THIS ATTACK STRONGER - - WITH GREATER RESOLVE TO PREVAIL AGAINST THE FORCES OF HATRED AND DARKNESS.
OUR NONNEGOTIABLE CONTRACT WITH THE AMERICAN PEOPLE REMAINS THE CAUSE OF PEACE AND THE ALLEVIATION OF SUFFERING, BUT WHEN CALLED, WE WILL FIGHT AND WE WILL WIN OUR NATION'S WARS AS WE HAVE FOR OVER 226 YEARS. AND THE LEGACY OF OUR NATION'S MOST ESTEEMED INSTITUTION REMAINS THE AMERICAN SOLDIER - - THE CENTERPIECE OF OUR FORMATIONS.
WE ARE STRONG; WE ARE READY; AND WE WILL KEEP FAITH WITH OUR FALLEN COMRADES AND THEIR LOVED ONES. AND WE WILL FULFILL OUR CONTRACT.
GOD BLESS YOU, GOD BLESS THE ARMY, AND GOD BLESS AMERICA.
---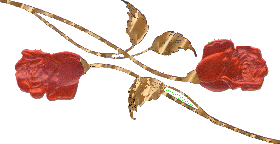 The World weeps with America
Be sure that you are not alone in this dark days. Be sure that the people of Germany stand by your side. In our minds we are always with you. We pray for you and your victims. You are not alone. The people in Germany bring flowers to your embassies, they pray for you and cry for you. All over Germany there are memorial services.We did not forget what you did for us in and after the Second World War and we do not forget you now. In these days of darkness we will help you to find the light. With our hearts we will guide you and warm you. We´ll be there.
Britta Meier, Hamburg, Germany
With all the pain America is feeling in these days, know that the world feels with you and stands behind you. In your darkest hour you are not alone.
Martha Ebbesen, Copenhagen, Denmark
I feel compelled to offer my sympathies and condolences to the families and friends of the victims of the terrible attack on your country. God grant you his peace and comfort in this time of terrible trial for you all.
Alexander Haggart, Glasgow, Scotland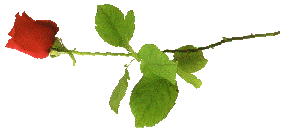 My colleague said he wanted to jump on a plane and go and help you. He said "The US is always the one everyone turns to for help, now we should help them." I just hope that these words can comfort you, to know that people around the world are thinking and praying for you all. You will rise again. You are strong, and you have spirit. They can't blow that up.
Sharon Matthews, Sydney, Australia
My heart goes out to all Americans and those who have lost loved ones. Our thoughts and prayers are with you; we share your sadness and anger. May God bless the cities of Washington, New York, and your leaders.
Fay Mann, South Africa
I simply want to address my condolences to the American people. My heart is beating with your hearts facing these hard events and I really admire the dignity of everyone involved with the rescues and the self-control of your government when reacting to this unbearable attack. I wish my words could soften your grief.
Chris Guerel, Le Castellet, France
I want all americans to know that here in Europe we are proud to be at your side even in these days of grief and mourn. Do not give up, we will fight back together.
Sebastiano Gaggero, San Sebastián, Spain
To our friends, and our allies, to all the people of the United States, we send you our deepest condolences, our sorrow, and grief for this terrible, and horrible attack on your nation.
Mohammad Karam & Family, Kuwait
All of our hearts here in Israel are with the American people who have fallen victim to this insane fanatical terror which seeks to bring the civilized world to its knees, literally at knifepoint.
Jeff Kohn, Jerusalem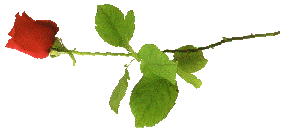 Dear Unknown Friends, Deep mourning, sympathy, consternation, rage. We are on your side. We are together with you. Please present our condolences to everybody.
Dobos Kálmán, Budapest, Hungary
With pain and faith that everything will turn out right.
Pedro Guimarães Ribeiro, Almeida, Brazil
I so much want to tell you how sorry I am, I want to help you, but I do not know how! I am not the only one here. All the Dutch people are shaken by your loss.
Caroline Broekman, Hoevelaken, The Netherlands

May God rest the departed souls in eternal peace and give strength to the families to bear the loss of their dear ones at this time of sorrow and grief. My condolences and sympathies are with the victim's families and American people. We in Pakistan are with the American people in this worst situation.
Sheikh Afaq Bashir, Islamabad, Pakistan
My sympathy and condolences go out to the families and friends of the victims of this horrific act of cowardness.
Sean McConnery, Canada
We are all Americans.
Pedro Marcelo, Lisbon, Portugal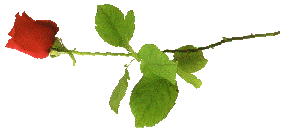 May I extend my deepest sympathies to all Americans for your loss in the recent disasters in New York and Washington. Your strength and courage as a nation are without equal and I am sure that will bring you through this. What the rest of the world does know is that the British people are with you and thinking of you.
Ean Harrison, Shrewsbury, UK
All my thoughts and my sincere prayers go to those (hope sincerely less than the first counts) fell down with the planes, the WTC and the Pentagon. Be strong, America, in this moment. All of us are with you.
Massimo Belci Turin, Italy
It is difficult to express a reaction in words to the news of the tragedy that has befallen so many in your country. The thoughts of right-thinking people throughout the world will be with you.
David Bell, Belfast, N.Ireland

Our thoughts and prayers are with you. We share your sadness and your anger very much. Our Belgian government has sent specialized people to help with the injured. In our thoughts we are with you. The 11th of September is a black page in the history of the world. We'll remember it.
Youri Van Miegroet, Flanders Fields, Ypres, Belgium
Please accept my condolences. I really want to help you and to be near you. I believe The God is with you all the time.
Ms. Zuhal Gungor, Turkey
May god bless the souls of the departed ones and give strength to thier loved ones. I also know that truth and justice will prevail in the end. May god give the courage to the people of USA to go through this dark hour.
Sumit Sengupta, Rajasthan, India
All people of Slovenija are with you!!! God bless the States!!! Sorry for my English. I tryed to do my best!
Mitja Bovec, Slovenija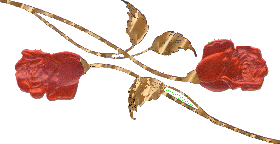 Show this ribbon on your home page. Just right click and "save as: ribbon" and upload to your own webpage.
---