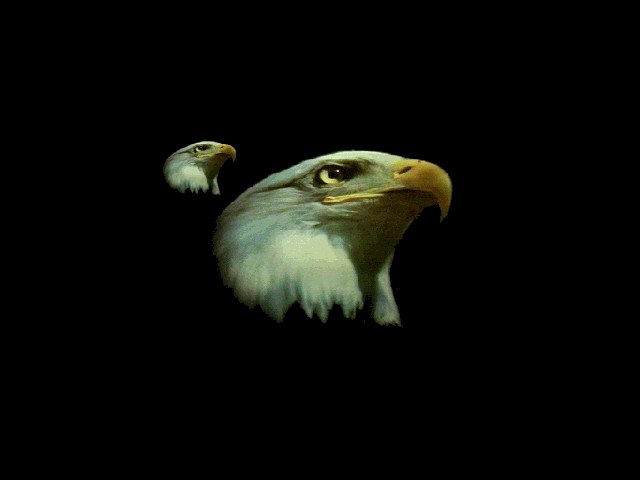 This site dedicated to Pfc. Southwick.
God gave him wings.
BEAR CAT, VN. 1967




Home of the 2/47th Black Panthers

Bear Cat (Camp Martin Cox) 1967. Home of the Black Panther Bn., 2/47th Mech. Inf., 9th Division. Our motor pool is in the foreground, and to the right side of this picture. In the distance is Special Forces, actually across Hwy.15, which runs left (to Vung Tau) to right (Bien Hoa) (SW/to NW) in the picture.

These pictures help represent my 1967-68 tour of Vietnam with the 9th Division Black Panther Battalion. Some of our Operations included Greenleaf, Pittsburg, Junction City Phase I, Port Sea, Junction City Phase III, and Coronado. The Black Panthers (AKA 2/47th Mech. 9th Inf. Bn.) worked OPCON to several units in War Zone C & D, seperated by Thunder Road (Hwy 13) that runs from Saigon to the Cambodian Border and main supply route during Operations in 1967. Among Opconed Units; 1st Division, 4th Division, 25th Division, 503rd Infantry, RVN Infantry, 1/11th Armor, 3/5 Calvary, Korean Tigers, and Australian Mechanized.

The 9th Division casualty figure for 1966 to 1969 was 2,624. We had another 18,831 Wounded in action, and 10 medals of Honor. During my one year tour the 9th Division suffered 658 Warrior KIAs (killed in action). During the TET-68' offensive in Vietnam, in the first 24 hours 32,000 NVA/VC were KIA, 5,800 taken POW. ARVN KIA were 2,800 and US KIAs were 1,000 Warriors. Operation Junction City was the largest operation of the Vietnam War in which over 25,000 US Warriors participated. At it's close in 1968, 2,728 NVA/VC were KIA, 34 POW. US suffered 282 KIA, 1,576 WIA (wounded in action). This is the time period I was with the 9th Division Black Panthers.

Major 9th Div. subordinate Vietnam units included 6/31 Inf., 2/39 Infantry, 3/39 Infantry, 4/39 Infantry, 2/60 Infantry, E/75 Infantry, 2/47 Mechanized, 5/60 Mechanized 3/5 Calvary., 3/47 Riverine, 4/47 Riverine, 3/60 Riverine, 3/34 Riverine, 2/4 Artillery, 1/11 Artillery, 1/84 Artillery, BH/29 Artillery, 9th Medical, 9th Signal, 9th Supply & transportation, 15th Engineers, 709th Maintenance, 9th Administration, 9th Military Police, 335th Security and the 9th Aviation. Unit Headquarters (Home base camps) were Bear Cat 12/66-7/68 and Dong Tam 8/68 to 8/69.


About the Author
---

Spc. 5 Michael J. Prince: Purple Heart, Purple Heart W/Oak Leaf Cluster, Republic of Vietnam Service Medal W/2 Bronze Stars, Republic of Vietnam Gallantry Cross W/Palm, Republic of Vietnam Civil Actions Honor Medal First Class Unit Citation, Republic of Vietnam Campaign Medal W/60' Device, Drivers and Mechanic Badge W/Mechanic Bar, Expert Marksmanship Badge W/Rifle Bar, Good Conduct Medal.

M113 ACAV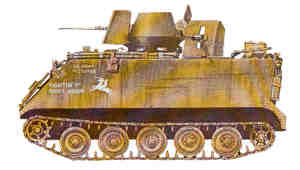 Back to Front Page

To my Brothers and guests. If you are still in Siagon you will feel right at home. If your not yet in Siagon, you soon will be. These pages are not for all audiences, especially those subject to flash backs and combat trauma.
I've Seen Fire and I've Seen Rain
---
banchie@usa.com
"Fire & Rain"
Acknowledgments
My sincere thanks to netcolony.com for the pages, Leon Baldwin 9th Div. banners and gifs., Doc's Hootch for his eagle graphic, Ginger's Gifs for the Panther, FlameText,Ron Fulks for Memorial gifs, Marilyn Knapp Litt for Hanoi Hilton gif., and other veterans for some gifs and pics, and to others who have inspired me to put this photo collection together.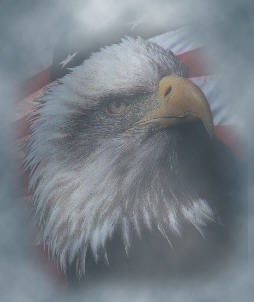 banchie@usa.net